New Heart Safety Resources
YSSA & Simon's Heart Team Up for Heart Safety!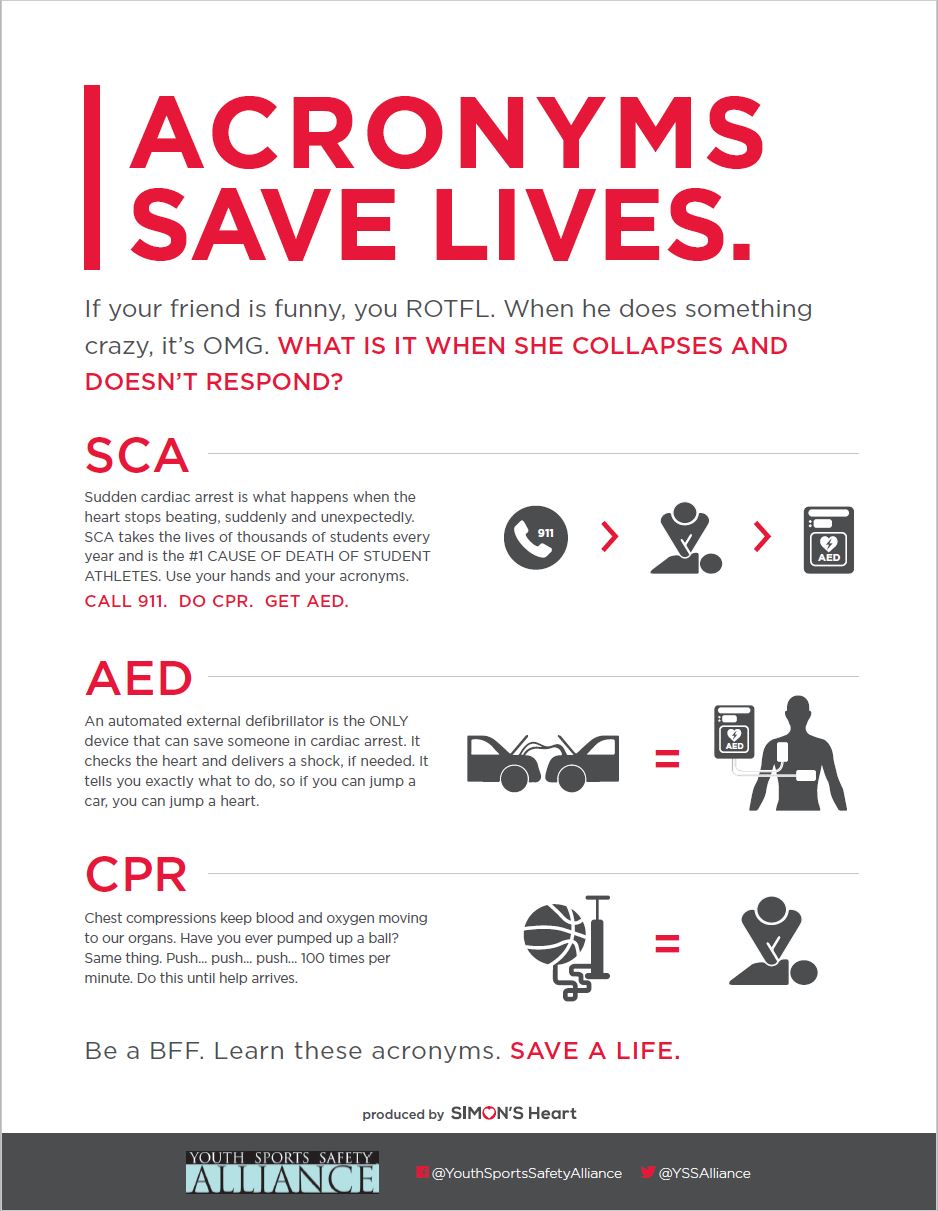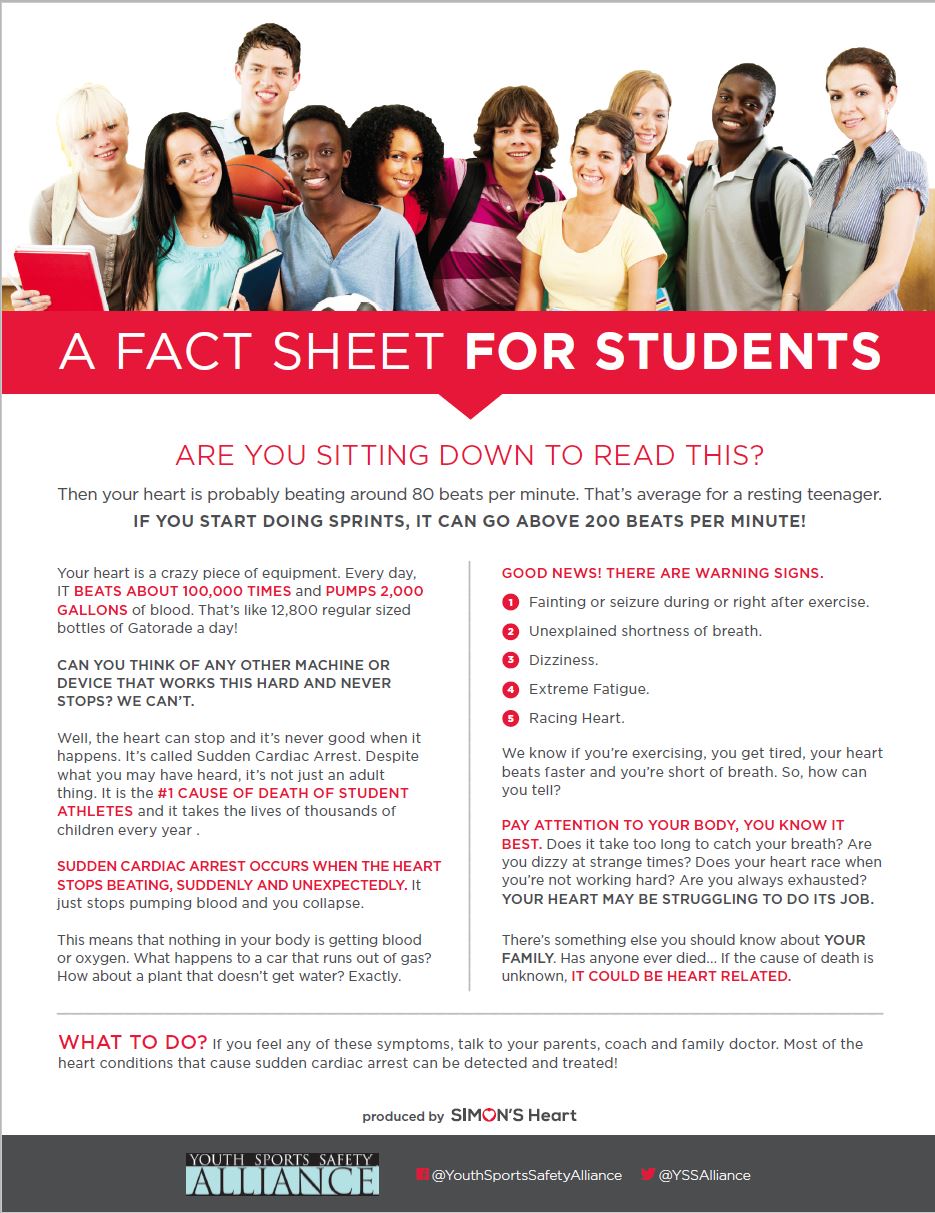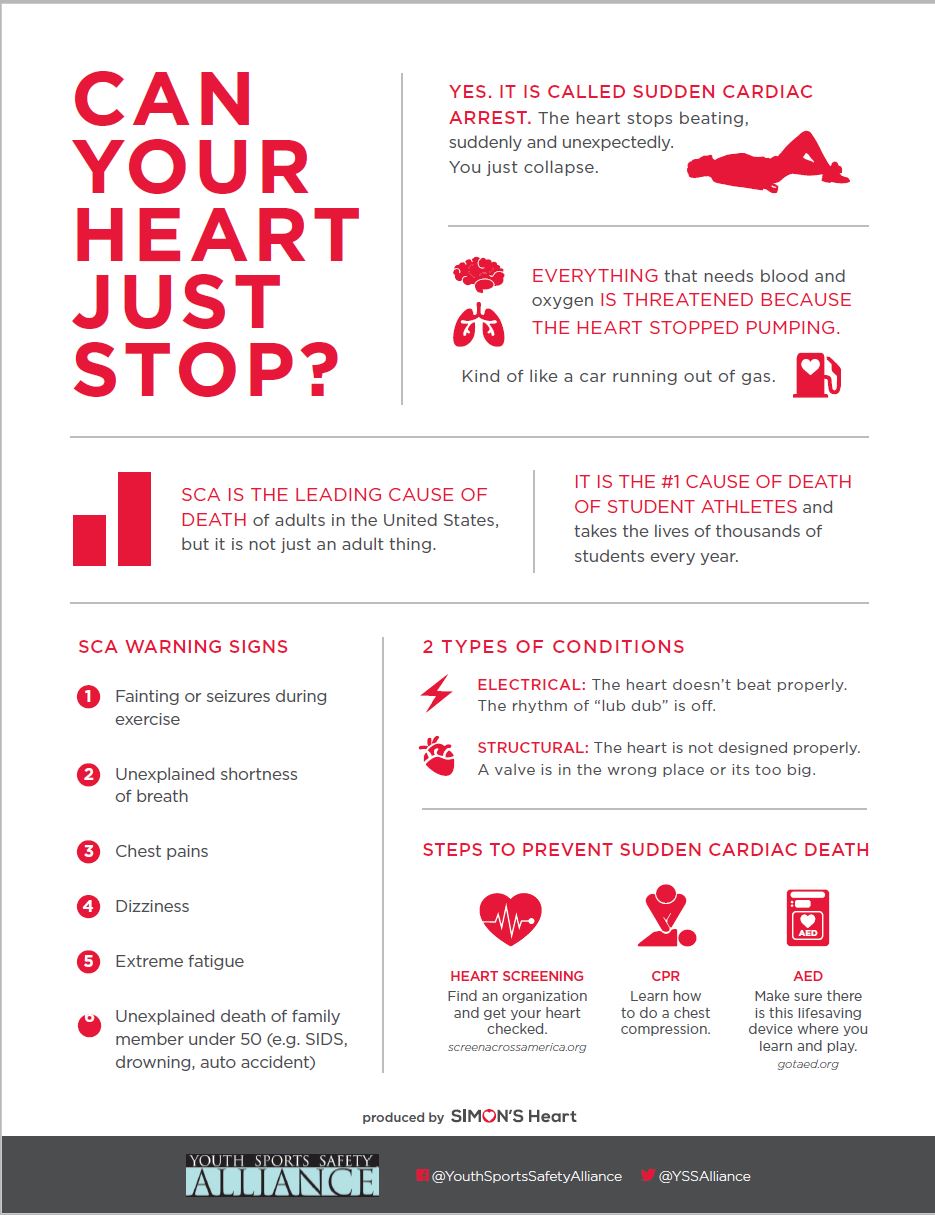 Make sure to visit our Resources Tab for more information.
Don't miss out on these resources! Join our 324 member-strong voice! Membership is Free! 
For more information, or to join our newsletter list, contact us at
info@youthsportssafety.org
. 
Subscribe to the YSSA Newsletter!
To subscribe to the monthly YSSA E-newsletter, please email us at info@youthsportssafetyalliance.org.